207 Court Street, Little Valley, New York 14755
716-938-9133 – www.brookslaw.biz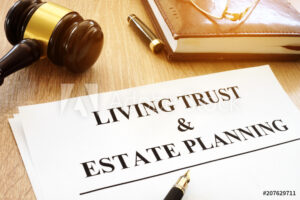 At BROOKS & BROOKS, LLP we work with our clients to achieve a goal: to preserve and protect family wealth and transfer that wealth to family members, friends and charities with tax and costs savings.
Advanced Planning – While general planning issues face everyone, from young to old, there are very distinct legal issues that affect the 65 and older population more so than those in younger generations.
Once in retirement, an individual's or couple's needs change and the exposure to risks that drain away family wealth increases. It is at this point in a person's life when serious consideration should be given to proactive planning against the risks of loss caused by estate and income taxes, personal liability issues, formal probate, and the high cost of long term nursing care.
Our goal is to focus on designing estate, asset protection, and business succession plans for people who want to be proactive and do everything possible to 1.) make things easier to pass family wealth to loved ones, and  2.) protect assets along the way. This includes making things as easy as possible while you are alive (in case of disability), as well as making things easier after you pass away. Dealing with possible disability is a central part of our planning process, unlike typical estate plans that only focus on who will get what after you pass away. Our plans are carefully designed to work in the case of your disability and address how to pass on family wealth, the family business, and family values. We have plans that also include asset protection provisions for you and your loved ones. Some of these provisions can provide protection from divorce, creditors, predators and lawsuits that your loved ones may not be able to provide for themselves. All of these benefits, in addition to minimizing taxes and reducing overall fees, are achievable. Brooks & Brooks, LLP is focused on delivering the best planning for all of your estate and asset protection needs. We plan for you, your family, and for your peace of mind. We also provide services to assist fiduciaries in administering your trust or estate, so we will be here every step of the way for you and your loved ones. We trust our website will help you and your loved ones understand more about Estate Planning, Trust and Estate Administration, Medicaid rules, and Business Succession needs.